After a long break overseas, I am back with my first post for the year. I know it is a very simple bowl of noodle soup - nothing to shout about - but I just wanted something plain and simple for lunch today. It is so easy, you don't even need a recipe for this.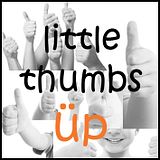 I am linking this post to Little Thumbs Up January 2015 : Pasta / Noodles
hosted by Anne Regalado - My Bare Cupboard &
organised by Zoe of Bake for Happy Kids and Doreen of My Little Favourite DIY.